SUCCESS STORIES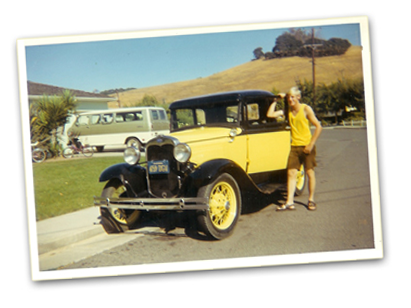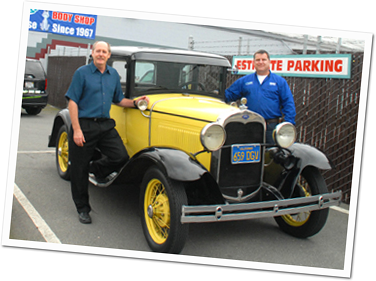 THE TEST OF TIME
In 1970, Jim Larson brought his newly restored 1930 Ford Model A in for a paint job. It looked great after Ken's dad Jerry was finished, and it still does 4 decades later. Here's a photo of Jim circa 1972 with his prized roadster and here's a recent photo showing Jim and Ken Gulick next to the vintage runabout. Jim looks (a bit) older but his beloved Model A is still as colorful as it was 40 years ago. Proof positive that Gulick's auto painting stands the test of time.


A YOUNG MAN GETS HIS FREEDOM BACK
A few years ago, a young man who uses a wheelchair suffered an accident that nearly totaled his extensively customized Honda Element. The vehicle was originally retrofitted for handicap access in Michigan by Freedom Motors. When he brought his vehicle into Gulick's Autobody, Ken estimated the original cost of the conversion to be at least $60,000. "There was lots of special stuff. "Observed Ken. "But when we got the car, it was a disaster."

Though it was unlikely that the young man's insurance would cover the cost of a complete rebuild of the high-customized Element, Ken was impressed with the car's owner. Over several conversations they formed a relationship that inspired Ken to do more than just repair the car. Indeed, restoring the heavily damaged Element was challenge that Ken relished.

As for the results? You can judge for yourself. Ken and his crew donated approximately 130 hours over the amount covered by insurance. The results, and the owner's delight in having his vehicle back in pristine condition, were more than enough compensation for the extra effort.